Why us?
Since 2016, we provide Polish subcontractors with attractive orders in Germany. We have a wide database of contacts, know-how and skills which enables finding trustworthy and honest customers
Minimum requirements
experience, basic tools and an own car are enough (basic knowledge of German or English is welcome)
Various orders
full flexibility in the selection of locations, deadlines, conditions and duration of cooperation
Very high rates
perform the same tasks as in Poland and earn up to 500% more
9 out of 10 extended contracts
as many as 95% of subcontractors stay with us for a longer time
Why is it worth it?
Discover the strengths of our assistance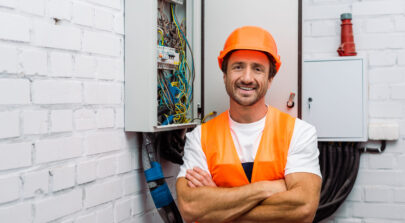 You will gain access to many attractive orders throughout Germany
We will take care of all formalities, so you can focus on what you do best.
Thanks to this, you will forget the stress and uncertainty which accompany securing orders "on your own"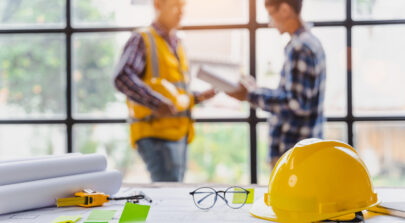 You will receive professional support and an attendant's assistance at every stage
All you have to do is come to us alone or with a whole team of professionals, and we will take care of the rest.
We will take care of your accommodation, help you coordinate the work, communicate with customers, and take care of all settlements. So, you will forget the stress and uncertainty which accompany securing orders "on your own"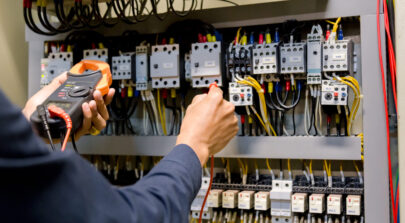 You will get real opportunities to develop and increase your competencies
We work with leading foreign brands.
Cooperation with us will give you the opportunity to develop your competencies and earn more. In addition, it will trigger you to acquire new skills, expand your knowledge, and consequently – you will gain a significant advantage over other companies.
WHO ARE WE LOOKING FOR?
Which areas of specialisation we cooperate in
How is it working?
Do you want to carry out better paid orders for German companies? See how simple it is
Contact
Contact us and tell us about your experience, possibilities and scope of offered services.
Contract
You are only 30 minutes away from receiving a contract tailored to your profile.
It is enough to sign a contract to receive the first attractive order from abroad – even in 2 days.
Orders
We will present you current orders tailored to your profile and we will take care of all formalities related to delegating you and your employees to Germany, to carry out orders there.
Join us
Find well-paid and stable jobs for yourself and your team
Do the same job for German companies and earn even 500% more than in Poland.
Fair rules, convenient cooperation, minimum formalities and lots of orders to choose from.
FAQ
Answers to frequently asked questions
Transport and accommodation?
Transport and accommodation costs are borne by subcontractors. However, we support subcontractors by providing a list of accommodation contacts. With years of experience, we have built a database of such contacts throughout Germany in various places.
Why is the rate given in the "from/to" range?
The rate is affected by numerous factors:<
do subcontractors communicate in German or English, depending on the order,
where the given order is to be performed – the farther from the border with Poland, the higher the rate.
What are the form of settlement and the payment deadline for the service provided?
The subcontractor issues invoices weekly with a payment term of 21 days. Then they send a set of documents: invoice + scope of work performed (confirmed by the construction site manager). The invoices must be sent every week to ensure the continuity of payment.
What is the hourly working time?
The orders for subcontractors are selected based on individual arrangements and preferences, ensuring the fullest working time possible.
Can the orders be close to the border only?
We receive many new orders on a weekly basis, so we will certainly find one that will satisfy our subcontractors in terms of location.
Feedback
Check feedback from our existing subcontractors
Work OK, money on time, contact with the office OK – everything easy to be agreed upon. What more could you want?
The company is OK! Payments basically on time. Continuity of orders. It's enough to work well.
Full professionalism. Very good organisation, contact and, most importantly, money on time. Everything as agreed. I recommend this company
I recommend this company. It's the best one I have had the pleasure to work with so far
WORTH KNOWING
Check what is worth knowing and what is going on at our company